click for hi-res version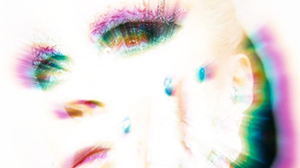 photo credit: Fiona Garden / click for hi-res version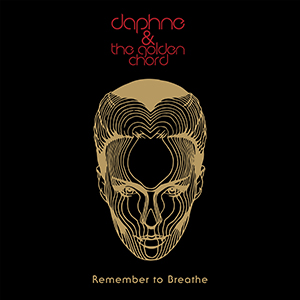 click for hi-res version



click for hi-res version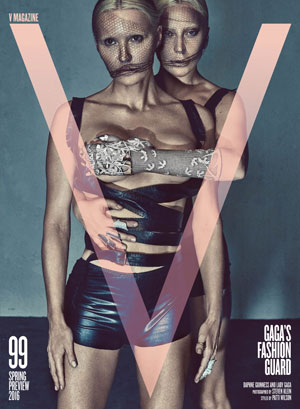 click for hi-res version

click for hi-res version
DAPHNE GUINNESS' SHARES NEW TRACK "RIOT"

DAPHNE AND THE CHORD OUT DIGITALLY APRIL 20

LP AVAILABLE VIA CD AND VINYL JUNE 15

Daphne Guinness' "Riot," the new single from her forthcoming album Daphne & The Golden Chord, debuts today––listen here. The full-length is set for release April 20 on Agent Anonyme/Absolute and will be available on CD and vinyl formats June 15.

Guinness recently spoke to Billboard for an exclusive feature and premiere of the first single "Talking to Myself"—HERE. Billboard lauds the sophomore album, "The second time was charmed for Daphne Guinness."

Daphne & The Golden Chord was produced with the legendary producer and longtime David Bowie collaborator Tony Visconti, who also worked on Guinness' debut album, 2016's critically acclaimed Optimist in Black.

The new album picks up where Optimist in Black left off, with a new dynamism to Guinness' songwriting due in part to a new band including co-writer Malcolm Doherty, Terry Miles of Go-Kart Mozart, Thin Lizzy bassist Gary Liedeman, Generation X and Chelsea's James Stevenson and Roxy Music's Andy Mackay contributing to the album.

In the tradition of Guinness' great inspirations including 60s psychedelia and glam rock, Daphne & The Golden Chord was recorded live to analog tape at London's British Grove Studios on consoles previously used on The Beatles' Abbey Road, Pink Floyd's Dark Side Of The Moon and Wings' Band On The Run.

David Bowie originally introduced Guinness and Visconti. Bowie was so impressed with her music that he recommended her to his long-time producer and another chapter of her life began.

"I took an instant liking to her—she played a demo of her track 'Evening In Space' and that blew my mind. Based on that one song I wanted to work with her," says Visconti of his ongoing partnership with Guinness. The pair finished recording the new album in only three weeks.

The Golden Chord explores the space beyond the grief of Optimist in Black, informed in part by the loss of her two close friends, Alexander McQueen and Isabella Blow, to suicide, and her brother Jasper to cancer. The new album mines the deeper reaches of Guinness' life to tell new stories—at turns florid, comic and somewhat lacerating.

"I can't sing a single word I don't believe in," says Guinness. "It's the closest thing I can get to a memoir without making people I know very cross indeed. It's all there: love, hate, nervous breakdowns."

Prior to the release of Optimist In Black, Guinness was familiar to many from various creative collaborations and her close friendships with both McQueen and Blow, alongside well-respected ventures in film, co-producing the Oscar-nominated Cashback, alongside a role in The Murder of Jean Seberg. 

Music is a lifelong passion for Guinness. Having trained as a classical singer and later offered a place at London's prestigious Guildhall School, a young Daphne always looked set to pursue a career in music, before life had other plans. And whilst The Golden Chord finds Daphne some distance from the strictures of her traditional training, for the former Bowie and Bolan-obsessed teenager, she's now found her true métier.

Critical praise for Optimist In Black:
"She is a child of the '60s, and her songs have a glam-rock-ish, slightly psychedelic flavor, anchored by her Sprechstimme vocals, a deadpan delivery equal parts Nico and Marlene Dietrich." —The New York Times

"Firmly rooted in the late '60s, early '70s, its main modes orchestral glam and bejewelled psych" —Q, ★★★★

"It sounds incredible; fresh, wild, youthful, full of her inimitable character, totally timeless" —i-D

"Drama-pop with a gothic tinge…powerful incantations" —Noisey

"She has a beautiful voice, reminiscent of the cool detachment of Nico, and she brings a sadness and integrity to the lyrics" —The Telegraph

"Edgy guitar riffs and mesmerising melodies" —Elle


For more information, please contact Samantha Tillman, Reid Kutrow or Carla Sacks at Sacks & Co., 212.741.1000.

DAPHNE GUINNESS—DAPHNE & THE GOLDEN CHORD
1. Déjà Vu Guru
2. But I'm Not
3. Talking To Yourself
4. Five Planets
5. No No No
6. Shallow Grave
7. It's All Right
8. Riot
9. Byzantine Romance
10. Remember To Breathe
11. Captain Catastrophe
https://twitter.com/TheRealDaphne
http://daphneguinness.com/
https://www.facebook.com/DaphneGuinness/
https://www.instagram.com/daphne.guinness