click for hi-res version / photo credit: Genevieve Medow-Jenkins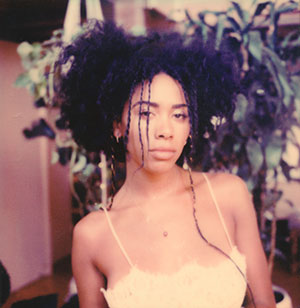 click for hi-res version / photo credit: Genevieve Medow-Jenkins

click for hi-res version / photo credit: Genevieve Medow-Jenkins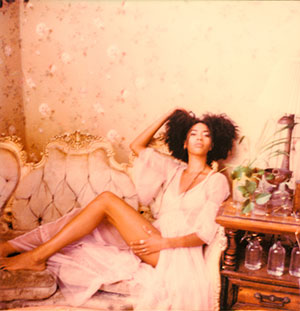 click for hi-res version / photo credit: Genevieve Medow-Jenkins
RISING ARTIST HERIZEN'S DEBUT EP COME OVER TO MY HOUSE OUT NOW

"GET HIGH" LIVE VIDEO PREMIERES AT HARPER'S BAZAAR
Rising artist Herizen's debut EP, Come Over To My House, is out now on TMWRK Records. Listen to the EP HERE.

Additionally the live video for "Get High" is premiering at Harper's Bazaar today who hails, "The song is minimalist and blissful, boasting an alternative, genre-bending sound that you just can't turn down. In the visuals, Herizen is visibly content performing for her small audience, and her energy is contagious." Watch/share HERE.

Come Over To My House continues to receive critical praise:

"She speaks of her music so lovingly and excitedly that you can tell it's her heart in sonic form…Herizen is all-the-way good with who she is and even if you never get one minute of conversation with the musician, her new EP will allow you to understand her on a similarly crystalline level." –Teen Vogue

"Herizen isn't playing by your rules." –Refinery29

"What's really selling this are Herizen's vocals, imbued with yearning and an ear for tuneful melodies." –Paper

"...a searing pop commentary on LA." –Flaunt

"The beautiful song finds Herizen exposing her feelings of being alone in a crowded room." –Vibe

"Inundated with repetition and resonance, these lyrics almost ironically lose semantic reason, reminding us that music needs no meaning; feeling alone is powerful enough." –The Wild Honey Pie

"There are many sides of Herizen, and the world needs this 20-something-year-old with her loud voice, humble vibe and deep soul." –PROHBTD

"She allows herself to be vulnerable, yet still vocal about the world around her. It is obvious that this is only the beginning for Herizen, and we cannot wait to hear what layers of her identity she'll share with us." –Dope Magazine

Herizen is Cuban-Jamaican vocalist, songwriter and actor Herizen Guardiola. She was the lead in the Baz Luhrmann-directed Netflix series "The Get Down" where she played the role of Mylene Cruz. Inspired by her reggae musician father, Herizen has also been featured on numerous musical projects, including Absofacto's Thousand Peaces EP, "The Get Down" soundtrack and the official soundtrack for the Major Lazer documentary Give Me Future.

For more information, please contact Cami Opere or Carla Sacks at Sacks & Co., 212.741.1000.