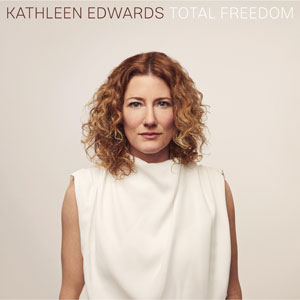 photo credit: Remi Theriault / click for hi-res version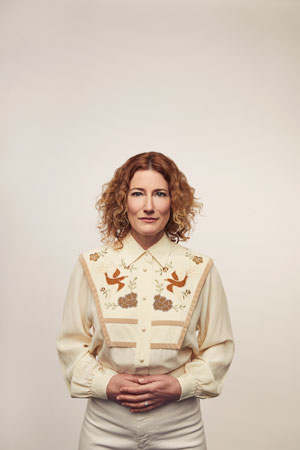 photo credit: Remi Theriault / click for hi-res version



photo credit: Remi Theriault / click for hi-res version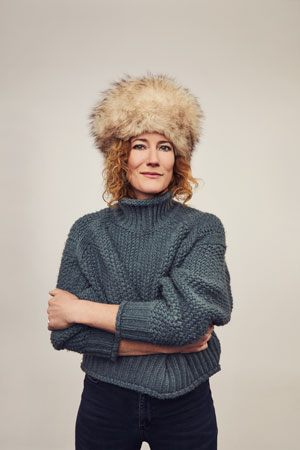 photo credit: Remi Theriault / click for hi-res version



photo credit: Remi Theriault / click for hi-res version
KATHLEEN EDWARDS' "LIVE AT MASSEY HALL" CONCERT FILM TO PREMIERE ON NOVEMBER 19

NEW ALBUM TOTAL FREEDOM RELEASED TO WIDESPREAD ACCLAIM

Acclaimed singer, songwriter and musician Kathleen Edwards will premiere a special concert film, "Live At Massey Hall," next Thursday, November 19 at 4:00pm ET/3:00pm CT. Watch the trailer HERE. Available via www.liveatmasseyhall.com, the film is free to view with donations encouraged to help support live music presenters, such as NIVA's Save Our Stages and the Massey Hall Revitalization.

Filmed on May 4, 2018, just months before Toronto's Massey Hall temporarily closed its iconic red doors for the Massey Hall Revitalization, the film finds Edwards making a triumphant return to the stage after a lengthy hiatus, performing fan-favorites as well as songs that would go on to become her acclaimed new album, Total Freedom—released this past August on Dualtone (an Entertainment One Company, stream/purchase here).

Of the film, Edwards reflects, "There's something about the sense of great artistic moments in music that happened within the walls of Massey Hall and I was so very fortunate to play the iconic venue back in 2018. I haven't really been able to play shows this year, so I guess the next best thing is re-visiting one of my favourite shows. Also, Happy Birthday, Neil Young!"

Co-produced by Edwards, longtime collaborator and guitarist Jim Bryson and Grammy Award-winning producer and musician Ian Fitchuk, Total Freedom marks a major return for Edwards, who took an extended step away from music in 2014 to open her successful small business, a coffee shop, bar and café aptly named Quitters, in her hometown of Stittsville, Ottawa. In celebration of the new album, Edwards was recently featured on "CBS This Morning" speaking with Anthony Mason and performing three songs as part of their "Saturday Sessions" series: "Options Open," "Hard On Everyone" and "Who Rescued Who."

Critical acclaim for Total Freedom:

"Edwards has the conversational vernacular and emotional eloquence
of a great short-story writer…the most thematically panoramic album
of her career"—The New York Times

"a work of art…these songs are like little poems, every detail is so beautiful and so well chosen."—NPR Music

"the result of profound self-reflection from Edwards, who's reached a place where her past trials, false starts, and wrong turns have begun to feel less like a burden and more like a blessing"—Rolling Stone

"a creative breakthrough, written solely for the thrill of discovery"—Pitchfork

"an energetic guitarist and singer whose urgent vocals can cut to the heart
or flash with sarcasm…Total Freedom is the work of a relaxed and confident
artist."—Associated Press

"a snappy and crisp reintroduction to her formidable gifts"—Entertainment Weekly

"you owe it to yourself to give Total Freedom a spin"—The Fader

"a welcome progress report from a musician who took the time she needed, and returns stronger and wiser than she was before, with a first-class collection of songs to prove it."—Paste

"an album of graceful yet forceful new tunes that showcase the independent streak Edwards has fostered throughout her career…continues to redefine the alternative folk genre"—Guitar World

"It's great to hear Edwards' soaring, rather angelic voice again…such a beautifully strong instrument"—Glide

"it reminds us why you don't take the work of someone this talented for
granted…we can only be grateful for the tough, heartfelt beauty she's chosen
to share" ★★★★ —AllMusic

"shimmering, confident"—Brooklyn Vegan

"her singing remains strong…it's encouraging that Edwards has returned to releasing new material and doing what she does best"—American Songwriter

"lyrically delightful and melodically charming"—PopMatters

"Like Rosanne Cash, Edwards sings with a clear-eyed sincerity and a comforting steadiness"—The Philadelphia Inquirer

"a brilliant return, filled with the vivid, intimate storytelling she's long been adored for"—Sounds Like Nashville

"That, in a nutshell, is the brilliance of Total Freedom—every day ordinariness extrapolated to its most beautiful, ethereal state." ★★★★★ —Thank Folk For That

"gorgeous"—Wide Open Country

Total Freedom is Edwards' fifth-studio album since her 2003 debut and her first since 2012's Voyageur. The album reached #39 on the United States' Billboard 200 chart, #2 in Canada and received widespread critical acclaim—NPR Music praised, "Her songs feel as personal and lived-in as ever…Edwards has never seemed more confident in her own considerable gifts," while Pitchfork declared, "Each song emphasizes change and risk, and Edwards never resorts to tired sentiments or platitudes about healing and hope" and Rolling Stone proclaimed, "an exquisite, widescreen beauty." Now based in Ottawa, Ontario, Edwards is a five-time Juno Award nominee and winner of the SOCAN Songwriting Prize for Voyageur track, "A Soft Place to Land." She has also had her music featured in several hit television shows including Grey's Anatomy, One Tree Hill, Hart of Dixie, House and more.

For more information, please contact Asha Goodman 615.320.7753, Catherine Snead 615.320.7753, or Carla Sacks 212.741.1000 at Sacks & Co.

TOTAL FREEDOM TRACK LIST
1. Glenfern
2. Hard On Everyone
3. Birds On A Feeder
4. Simple Math
5. Options Open
6. Feelings Fade
7. Fools Ride
8. Ashes to Ashes
9. Who Rescued Who
10. Take It With You